+ Learn More
Matt has been a cornerstone to the success of the Star Camps program. He has been a counselor for over 20 years, and before that was a camper himself. When asked what what keeps him coming back to camp he said, "it's the relationships that I get to build and sustain with kids over the years!" When not at camp, Matt works at The Fenn School, where he teaches social studies and coaches lacrosse and football. A college lacrosse athlete himself, he continues to have a passion for sports and shares it with his campers. His favorite aspect of working at Star Camps is the opportunity to "work with former campers turned staffers and see them give back the energy that they received in their days of camping, such as with beloved camper-turned-staffer Michael Levenger." Matt said, "Star Camps is a wonderful place to work during the summer!" Star Camps is lucky to have you, Matt.
+ Learn More
Nat Carr has been around Star Camps for a long time, a very long time. He said, "I first attended Star Camps as a camper in 1991, then became a staffer in 1997, and later became director in 2013. All together, I've spent the last 28 summers at Star Camps." There are many reasons why he returns to camp year after year. "Star Camps has been a place where I have always had a lot of fun doing something that I love - playing sports. Star Camps also serves as a reunion of friends and colleagues. There are countless members of our community who I have spent the last 5, 10, 20, or more years with. One of my favorite aspects of camp is reconnecting with campers and staff and watching their growth over the years." During the academic school year, Nat serves as Head of the Lower School at The Fenn School.
+ Learn More
Ben Smith has been a cornerstone of the Star Camps experience for over 20 years. Fun fact: he remembers coaching Nat Carr back in the day! Ben is a talented multi-sport and baseball coach who brings his passion for sports, athletic talents and wonderful ability to connect with kids to each day of camp. In the registration process, we often hear that campers seek out Star Camps in order to have the opportunity to play sports with Ben! When not at camp, Ben is a 4th grade english and social studies teacher at The Fenn School, where he also coaches baseball, basketball and multi-sport. His talents don't fall far from the tree - his son is a rising Star Camps coach!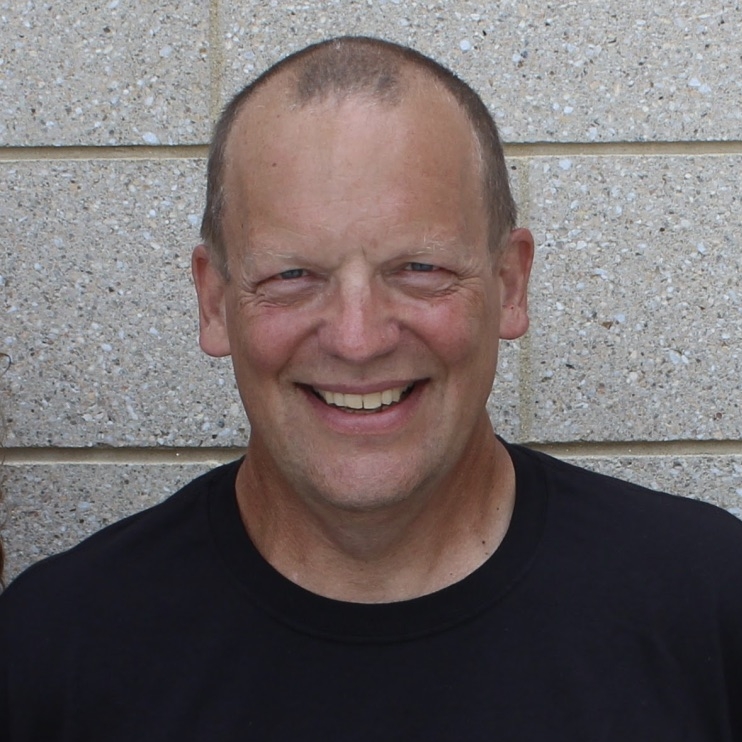 + Learn More
Jim Crandall is our beloved volleyball coach who has been at Star Camps for 7 years, bringing with him a professionalism around coaching and an expertise on the sport. When not teaching campers new volleyball skills, he also coaches the Concord-Carlisle High School teams as well as the Brandeis Men's team AND the SMASH volleyball teams. When asked about what brings him back to camp year after year he said, "The spirit and joy of all the camper." Thanks for sharing your talents with Star Camps, Jim!
+ Learn More
Sarah joins the Star Camps family after graduating from Simmons as a family nurse practitioner. During her time there, she earned the highest award for overall academic, clinical and professional development excellence. Prior to graduate school, Sarah worked at Boston Children's Hospital in the pulmonary clinic, a pediatricians office, and the Hospital for Special Surgery in NYC. Her extensive experience and calm disposition make her the perfect match for kids who are needing a little medical attention during the camp day. Though this is her first year as our formal nurse, she's no stranger to Star Camps; Nat Carr is her brother-in-law!
+ Learn More
Coach Walter, affectionately known at "Wally" has been an invaluable coach for the past 5 years. He said, "Each summer has turned into a bit of a family reunion. A camp that was designed around sports and fun has developed into a genuine community and it seems that campers and coaches alike simply can't stay away. Thirty six years strong for a reason!" When not connecting with staffers and campers, Wally is a student a UVA where he is a member of the club baseball team. He also said that one of his favorite moments each summer is when Star Camps founder Bob Starensier makes his annual appearance. So many of us look forward to that moment, too!
Multi-sport, Soccer, Basketball
+ Learn More
Garren has been a Star Camper since he was in First Grade, but has most recently contributed his talents as counselor for the past 5 years. When asked what keeps him coming back to camp each summer, he said, "It's the energy that the kids come with every day." Outside of camp, Garren attends Elon University, where he studies exercise science, plays club soccer, loves golf and can often be found watching the Liverpool Football Club. Garren is a star camper through and through, and said, "I believe [Star Camps] is a great place where kids can play their favorite sport and not have the pressure to perform in an ultra competitive setting."
Soccer, Multi-sport, Baseball
+ Learn More
Cole has been at Star Camps since he was old enough to be a camper. He was a "punch man" for a year and is now a talented coach. When asked what keeps him coming back each year he said, "There is no other job where I could possibly have as much fun." Cole took a walk down memory lane with us and reminisced about the time when he was a camper working with Coach Smitty and Coach Joe, who let campers have "water standoffs." He said, "We would splash each other like it was a duel from the Wild West. The coaches would referee to make sure neither person moved their feet. It was organized and extremely fun!" In the off season, Cole is a senior at Rivers School, where he plays soccer and baseball. For Cole, Star Camps has been a part of his life for as long as he can remember. He said, "I'm going to keep coming back for as long as I can." We hope you do, Cole!
+ Learn More
Natalie was a camper for 4 years (1 of basketball and 3 of volleyball) and has been a stellar volleyball coach for the past two seasons. When asked what keeps her coming back each year, she said, "The community is amazing and everyone is so friendly. I love teaching kids to play sports that I've always loved and I enjoy getting to watch them grow." She also loves the lunch time half court shot and has been known to dominate the water balloon toss. Outside of camp, Natalie is a senior at Concord Carlisle High School, where she is on the varsity volleyball team and plays club volleyball in the off season. Fun fact: you can also find her hostessing at Fiorella's Cucina!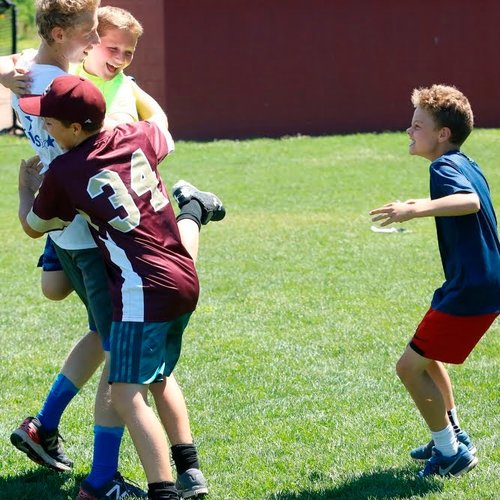 + Learn More
Jack has been a coach at Star Camps for two years, but a camper for many years, often attending camp for all four weeks each summer. His enthusiasm for camp hasn't wavered and he said, "I really enjoy being around the kids and having fun with them." Off the fields, Jack attends Acton Boxborough High School, where he is a talented baseball player. One of his most legendary camp moments happened this year, when he won the staff demo game of State (a soccer shoot out) and then the basketball hall court shot the very next day. It was a true feat of athleticism! Fun fact: he lives on a horse farm!
+ Learn More
Peter brings unparalleled positive energy to camp each day. When asked about his trajectory to becoming a coach, he said, "I started at Star Camps three summers ago as a CIT for two weeks. The next year, I was a 'punch man' for the whole month, and this last summer I finally became a coach and loved it!" He genuinely enjoys being with campers week after week, and enjoys playing sports alongside campers, not just coaching from the sidelines! When not at camp, Peter attends St. Mark's School in Southborough, where he plays hockey and tennis. When not in the classroom or on the sports field, Peter also loves to hit the waves and is a talented surfer. His favorite Star Camps moment is "whenever Coach Levy makes the lunch time half court shot!"
+ Learn More
We feel lucky to have Alexi share his athletic talents and commitment with us each summer. Over the past three year, Alexi started first as a CIT, then a "punch man" and most recently has become a coach. Outside of camp, he is a student at Concord Carlisle High School, where he plays lacrosse and soccer. When asked what he likes most about camp, he said, "I love the fun atmosphere and the connections that I have with the staff and campers." Fun fact: Alexi was on the Concord Carlisle High School boys varsity lacrosse team that made it to the state finals in 2018!
+ Learn More
We feel lucky to have Lucas share his athletic talents and kind soul with the Star Camps community, where he's worked for over 4 years. What keeps him coming back? He says it's the "enthusiastic, understanding and energetic atmosphere that all the campers and counselors bring everyday." Beloved by campers, Lucas says that one of his favorite camp memories was the time he pretended to be a jungle gym. "I think at one point I had 6 or 7 kids on my arms and back!" When not at Star Camps, Lucas attends the Rivers School, where he loves playing football, working out, and watching any and all sports games, especially the Patriots. Go Pats!
Soccer, Multi-sport, Lacrosse
+ Learn More
We are thrilled to have Riley back in his second year as a coach. His infectious level of energy and positive attitude make him one who truly embodies the Star Camps spirit. He admits that it's the fun energy of camp that keeps him coming back for more, and we know that he is a big contributor to the "fun" factor! When not at camp, he attends the Holderness School, where he ski races and plays lacrosse and soccer. Like many coaches, he is a big fan of the weekly staff demo of the game "State." Campers always love watching and learning from his awesome talents!
+ Learn More
If you're familiar with Star Camps, then you're familiar with Coach Levy. Now a skilled coach, Levy has been attending Star Camps since he was 5 years old, often attending all 4 weeks. "I feel like I grew up at Star Camps," he says. What keeps him coming back? "I love the energy of the camp. It has always been very special to me and having the opportunity to make it special to someone else gives me a lot of joy." When not at camp, Levy attends Colgate University where he plays D1A rugby and is studying economics and political science. During water breaks, he can be found encircled by campers who are trying to guess the answers to his historical trivia challenges! "Star Camps is an incredible place," Levy says. "It's where kids get to take a break from everything going on around them. It's where they can focus on one thing: having fun!" You are Star Camps through and through, Levy!
+ Learn More
Otto is our resident energizer bunny. He bring his A-Game each and every day, often biking to and from camp from Arlington! He works his magic with our youngest campers. Otto is in his second year as a coach and loves the positive Star Camps community almost as much as we love him. When not at camp, he attends Minuteman High School, where he is the captain of the varsity soccer and swim teams and also plays varsity basketball. He also loves being in NH, where he can swim, boat and bike. Thanks for letting our campers try to keep up with you, Otto!
+ Learn More
We feel super lucky to have Jen at camp as our full-time athletic trainer. When minor athletic injuries occur, Jen is always available to help campers and ensure that everyone is having safe fun. During the academic year, Jen is the Athletic Trainer and Assistant Director of Athletics at The Cambridge School of Weston. As if she wasn't busy enough, she is also the loving parent to a 5 and 7-year-old, who enjoy Star Camps themselves. Though it's her first year at camp, she has quickly become part of the Star Camps family. "Star Camps is great!" she says. "The kids are happy and always moving. The counselors are kind and great with the kids." When not cruising around the athletic fields, Jen enjoys interacting and chatting with the kids during water breaks. The verdict is still out on her favorite Freeze Pop flavor!
+ Learn More
Andrew first fell for Star Camps when he was a Kindergartener; he has been coming back every summer since. Though so much has changed in Andrews life between now and then, his love for camp never wavered. "I loved the camp as a camper and I love now being able to work with the kids and I enjoy the games that I used to love playing." In the camp off-season, Andrew is busy. He's the captain of the CCHS Alpine Ski Team and plays varsity lacrosse. In his spare time, he also founded Gears2Goals, a fundraiser that collects lacrosse gear for Harlem Lacrosse players. Thanks for making Star Camps AND our community a better place, Andrew!
+ Learn More
Emily was loyal camper for 5 consecutive summers before becoming a coach this year. She brings the perfect balance of fun and skill practice to her groups. "Star Camps doesn't have an excessively competitive atmosphere like some other camps," she says. "It encourages a love for the sport and provides a safe environment for kids to try new sports and learn!" In the off-season, Emily attends CCHS, where she plays lacrosse and is the captain of the Cross Country and Indoor Track Team. Thank you for sharing your talents and fun-loving disposition with us, Emily!
Multi-sport, Basketball, Baseball
+ Learn More
Ethan is no stranger to Star Camps. He came to us as a second grader with strong athletic skills and has blossomed into a rockstar coach who now eagerly shares his athletic talents with his signature calm disposition. What has kept him coming back for over 10 years? "The kids!" he says. "They make the experience really fun and worthwhile." When not at camp, Ethan plays football and runs track at Acton Boxborough High and in the fall he'll be attending Quinnipiac University. It's hard not to adore Ethan, but his loyalty to AB always create friendly competition with the loyal CCHS crowd. Either way, we're thrilled to have your loyalty to Star Camps, Ethan!